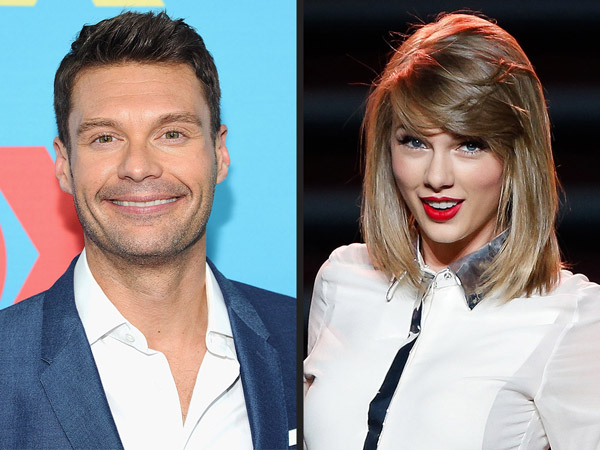 Ryan Seacrest is hosting the IHeartRadio Music Festival featuring Taylor Swift (right).
Gary Gershoff/WireImage; ChinaFotoPress/Getty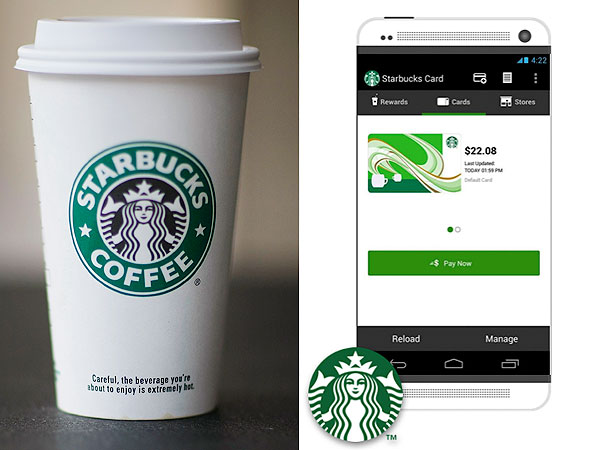 Joe Raedle/Getty; Courtesy Starbucks
Starbucks is about to make your morning coffee run a little easier. Make that a lot easier.

The Seattle-based coffee chain plans to add an order-ahead feature to its mobile app, according to Recode. The place-and-pay system will allow customers to buy their drinks in advance, therefore avoiding long lines and those pesky-but-hilarious name screw-ups.
Patrons will then be able to drop by their selected Starbucks location and pick up their personalized coffee orders.
Sound easy? According to Starbucks' chief digital officer Adam Brotman it's still a work in progress: "We're still trying to get things down to a science." Starbucks has also been testing coffee recipes that can potentially sit on the counter longer to ensure fresh taste.
"Extra" was with reality TV star Aviva Drescher, who detailed what drove her to throw her prosthetic leg during the finale of "Real Housewives of New York."
Getty
Drescher said, "You know sometimes my leg just gets away from me… I was actually provoked all season long, attacked, and I just got to my wit's end. Some people throw down their glasses in anger. I just was looking at Heather Thompson standing above me, which was really in poor form, and Heather was screaming at me, calling me a fake, calling me this and that. I just had this knee-jerk reaction to take my leg and bang it on a table to hopefully shut up these shrews who were coming after me."
Aviva added that although she was provoked all season, she was able to keep her cool… for the most part. "I don't care what people call me. I know who I am and I'm very secure with what I do and what kind of person I am, but it's not really right to call me untruthful, and being told ten times that I was making up a physical ailment, which I would never do. I'm in the business of helping people get out of physical ailments… I just lost my leg."
Being accused of lying about her asthma is just one of the things Drescher said happens in the finale, and adds that you have to tune in to see the rest. "The finale is very shocking. It's explosive, funny, dramatic, and I think a little sad, too."
Stylewatch
Style News Now
07/21/2014 at 04:59 PM ET
There are many ways to enter the world of fashion design, but "look so good in a label's pieces that they offer you a design gig" is a very rare entry point reserved only for the most stylish stars in the universe. Olivia Palermo is one of those stars. Following her gig for Westward/Leaning sunglasses, another brand has unveiled their collaboration with socialite/blogger Palermo: Aquazzura shoes.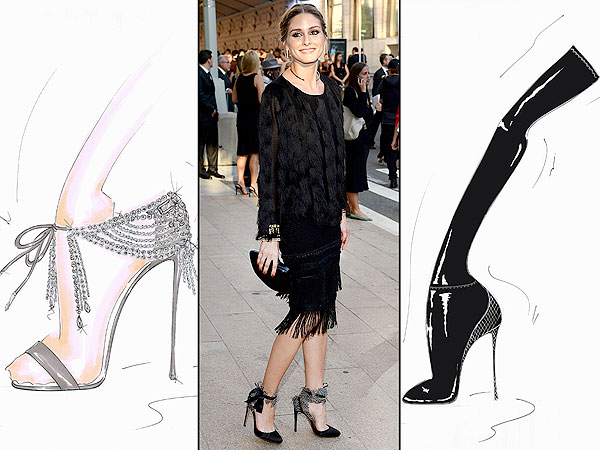 Aquazzura;Getty;Aquazzura

Palermo has always had a soft spot for Aquazzura's elegant and often elaborately designed heels (she's worn her favorite feathered "Madison" style, above, at least three times) and now the shoe line is repaying the admiration with a six piece capsule collection due to launch in September. The line hinted at what we can expect — high heels, lots of glamour and plenty of feminine design details — with two sketches, released Monday. One shows a jeweled sandal inspired by a Victorian necklace Palermo owns and the other is an over-the-knee suede boot; the press release promises gladiator sandals, metallic leather sandals and a suede bootie, among others.
"Olivia basically has been our unofficial ambassador," designer Edgardo Osorio told WWD. "She's always wearing the shoes. We're friends and we were talking more than a year ago about a small capsule that would be Olivia's eye and aesthetic but with the Aquazzura style." Added Palermo in the press release, "I think it is no secret that I love a good shoe, so I very much enjoyed creating a 'survival pack' for every occasion and women of all ages. I hope they have as much fun wearing them as we had creating them."
Bella Hadid, the 17-year-old daughter of "Real Housewives of Beverly Hills" star Yolanda Foster, was arrested early Tuesday morning for DUI.
Instagram
TMZ reports Bella was driving on PCH in L.A. when she allegedly failed to stop at a stop sign and nearly hit a patrol car.
When she was pulled over, law enforcement sources told TMZ she reportedly was almost double the legal limit, which is worse for the teenager because she's underage and isn't allowed any alcohol in her system.
Drake and Kris Jenner Are Definitely Not an Item
The reality TV maven and singer have been falsely linked in a new Internet rumor. Full story: Gossip Cop

RSS : ExtraTV.com
Becki Newton happily strikes a pose while attending the Fox Summer TCA All Star Party on Sunday (July 20) in West Hollywood, Calif.
The 36-year-old Ugly Betty actress was joined at the event by Andy Samberg, New Girl's Hannah Simone, Whole Day Down's Missi Pyle, So You Think You Can Dance host Cat Deeley, and Gang Related's Jay Hernandez.
Andy recently spoke up about there being life after Saturday Night Live after the recent news that cast members Noel Wells, John Milhiser and Nasim Pedrad were being axed from the upcoming season.
"If you were hired…there's something good going on with you," Andy told told The Associated Press (via Fox News).