Kate Hudson gave birth to a healthy baby boy on Saturday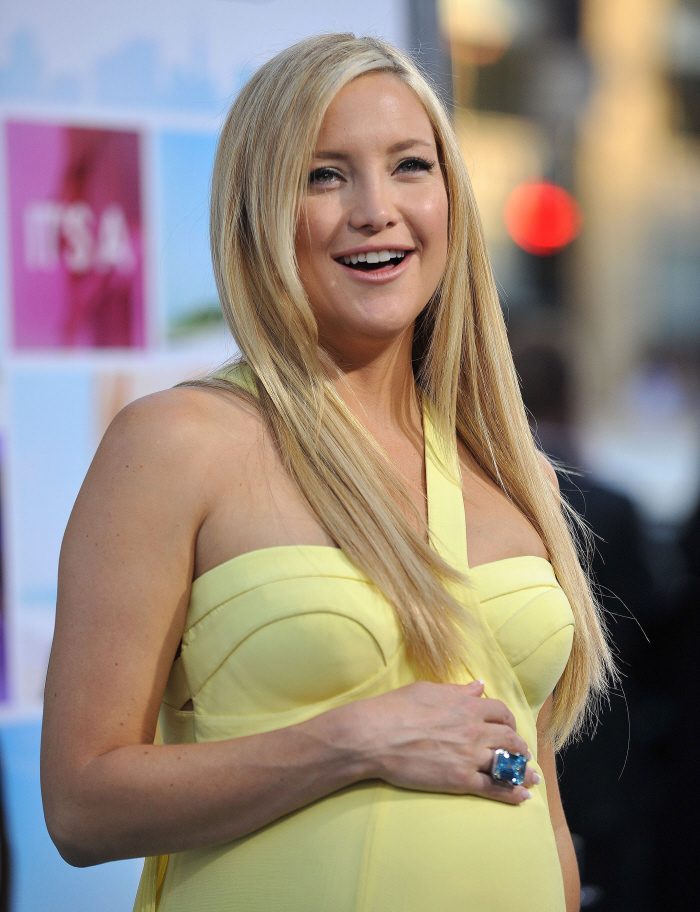 Oh noes! Kate Hudson wanted a girl so badly!! Kate's rep is confirming that Kate Hudson gave birth to a healthy baby boy last night, in LA. Is anyone else surprised that she was due so soon? I thought she had another couple of months left. I'm also surprised that she didn't gain more weight – when she was pregnant with Ryder, I remember how she got very heavy (and cute, I liked seeing her like that). Anyway, she and Matt Bellamy haven't released the name yet.
Kate Hudson and fiance Matt Bellamy have a brand-new muse: Their first baby together! The Oscar-nominated actress, 32, gave birth to a "healthy baby boy" in Los Angeles on Saturday night, her rep confirms to Us Weekly.

The little guy joins big brother Ryder, Hudson's 7-year-old son with ex-husband Chris Robinson of the Black Crowes. Us Weekly was first to break news of Hudson's second pregnancy in January 2011. She and the Muse frontman Bellamy, 33, debuted their romance in late spring 2010; they reportedly met years ago in Australia.

"He's lovely," Hudson (whose mom is actress Goldie Hawn) told Elle UK back in September. After confirming her pregnancy in late January, she admitted that life was a little more chaotic with another baby on board. "I babble a lot. I forget words. And how to put sentences together," Hudson laughs. "I just give up."

"This is a totally different pregnancy, completely," Hudson said in April. "It couldn't be more opposite…With Ryder, I didn't even have a nursery. I didn't really have a house until I was seven months pregnant."

Nabbing a Grammy in L.A. in February, British rocker Bellamy couldn't help but give his love a shout-out, thanking his "beautiful pregnant girlfriend," who watched proudly in the audience. Hudson initially poo-pood talk of getting married again. "I don't feel it necessary to get married," she said on British chat show The Graham Norton Show. "I already have one child, and have had one divorce, so it is not necessarily the golden ticket. I just want to be happy."

She clearly changed her mind — debuting a huge engagement ring (worth an estimated $ 200,000) and announcing her engagement to millions of viewers on The Today Show April 27. "I haven't really announced it, I was waiting for someone to notice," the Something Borrowed actress told Matt Lauer.

Famous pals like Courteney Cox, Nicole Richie and Rachel Zoe feted the mom-to-be at a casual, family-friendly baby shower held June 5 at a private home in Malibu.

Time will tell if Hudson and Bellamy will add another to their brood — but Hudson is ready to sign up! "I love being pregnant," she told Marie Claire last month. "Gosh, I could be pregnant all the time."

For now, Hudson, Bellamy and the baby are expected to spend time together at Bellamy's home in London while he records a new album, according to one source. "She's crazy about him…Kate and Matt are so adorable together." Adds another insider, "she's a great mom."
[From Us Weekly]
Congratulations to Kate and Matt! Do you think they'll end getting married, or will they just be "engaged" until one day they're over? It's hard to tell… Kate doesn't seem to care either way, but Matt has surprised me with how thrilled he is to be with Kate, so maybe he'll be the one to force the marriage issue. In any case, I'm happy for them and I'm glad mother and child are healthy and happy.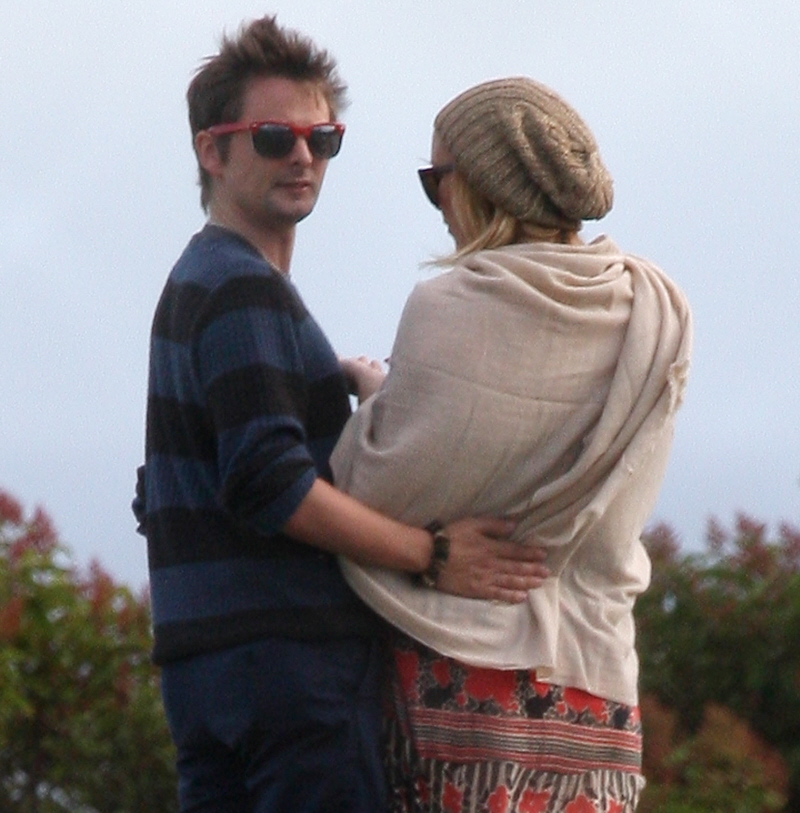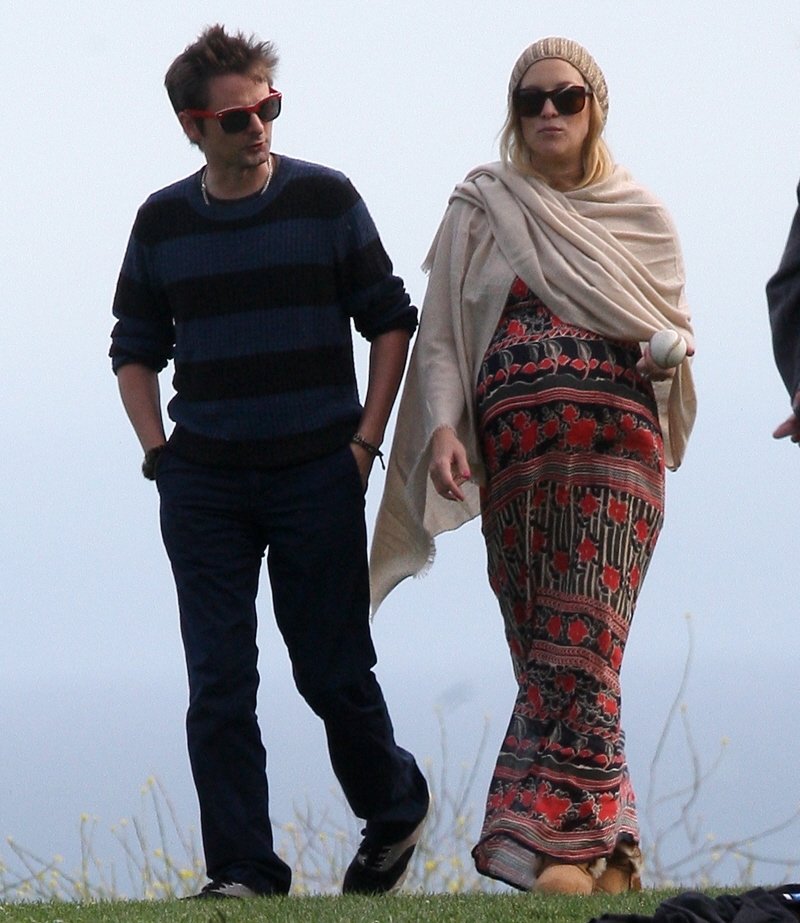 Photos courtesy of Fame & WENN.